BENEFITS OF AUTONOMOUS DISINFECTION
Pringle Robotic's disinfection BoTs are the future of enhanced safety protocols for facilities to proactively combat dangerous viruses, bacteria and other pathogens. Our BoTs offer an efficient, reliable and safe method of sterilization that provides cost savings and peace of mind.
Provide Safety and Continuity For Customers and Employees
Enhanced disinfection protects your customers and staff by cleaning surfaces and the air with our dual UV-C and dry-mist methods which maximizes sanitization.
Efficient and Reliable Disinfection Process
Eliminate human error and staffing shortage problems with an automated solution to meet regulatory and company sanitization standards and requirements.
Proactive Prevention
Take the fight to harmful pathogens by proactively treating your facilities and reducing the chance of an outbreak significantly, which can prevent work stoppages.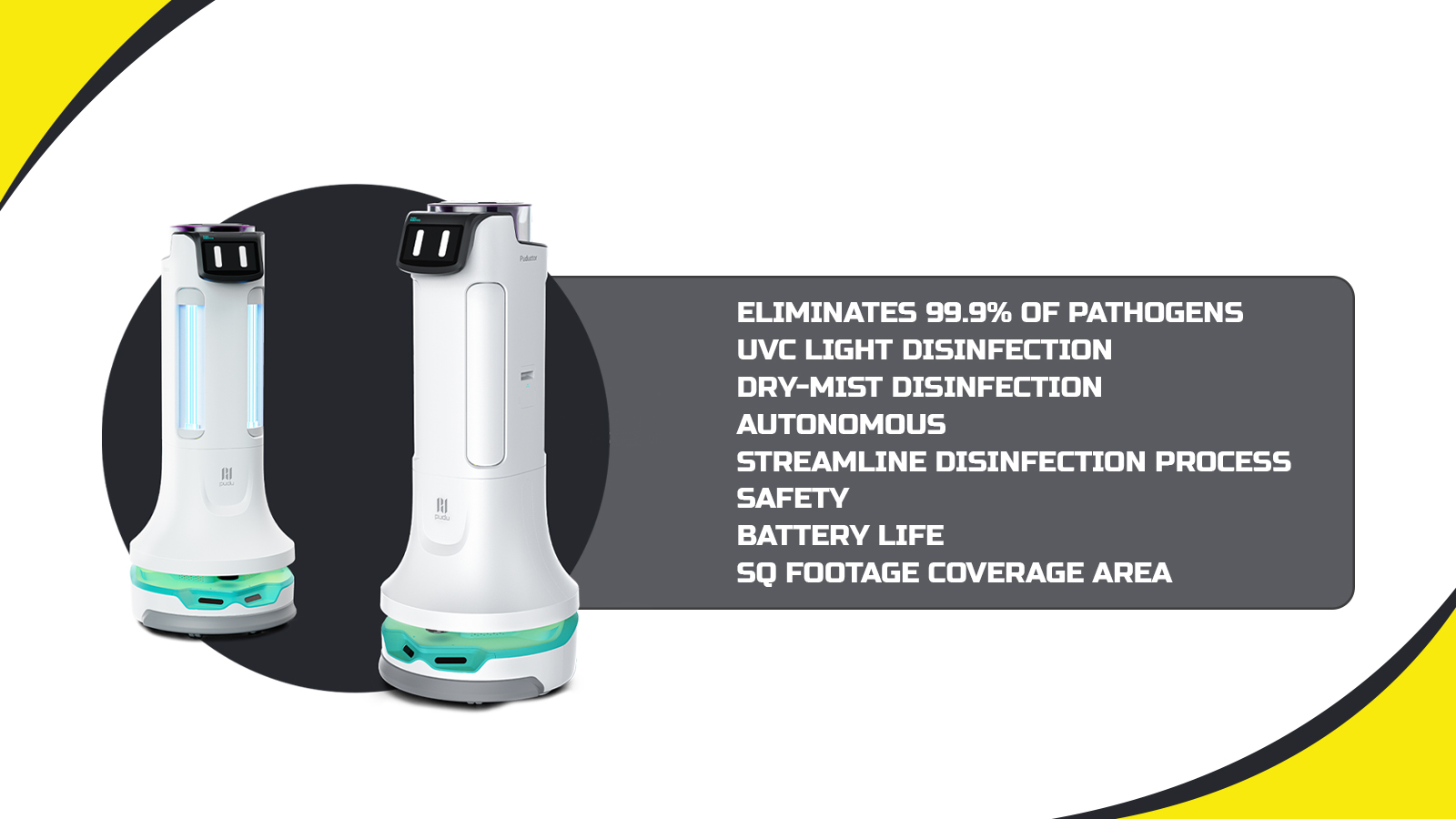 Overview of Disinfection Methods
The PuductorBoT uses UV-C light and dry-mist disinfection to autonomously disinfect the environment, eliminating 99.9% of pathogens. Our solution requires no touch from humans, eliminating potential harm to individuals, and the inconsistency of manual disinfection. Unlike other disinfection solutions on the market, we use a dual method of UV-C light and dry-mist to maximize results.
The FlashBoT uses UV-C light in an enclosed chamber to disinfect items such as towels, tools, medical and dental equipment, and other items.
UV-C Light Disinfection
UV-C light is a radiation method which uses a specific spectrum of light to neutralize, or deactivate, the DNA of microorganisms such as viruses, bacteria and other pathogens. UV-C utilizes short-wavelength ultraviolet radiation which carries the amount of energy necessary to deactivate pathogens.
High energy from a UV-C wavelength is absorbed into the RNA and DNA of the cell, which damages nucleic acid, disrupting the microorganism's DNA. When DNA is disrupted, the microorganism is neutralized because it cannot perform any vital cellular functions, and therefore cannot reproduce. This means the microorganism can no longer contribute to further disease spread or infection.
UV-C has been used for decades, and has been proven to significantly lower infections in hospitals and other care facilities. With all of the health concerns today, the application of UV-C light has proven critical in other industries such as schools, hotels, restaurants, nursing homes, retirement communities, airports, sports complexes and locker rooms, and many other facilities. Any facility with significant human traffic can benefit from the use of UV-C light to help ensure the health and safety of the community.
Key UV-C Light Statistics:
99.99% Disinfection Rate
188μW/cm² UV-C Disinfection
Intelligent UV-C Lamp Protector
360° Sterilization
UltraSonic Dry-Mist Disinfection
UltraSonic dry-mist disinfection creates a fine mist of droplets which is able to eliminate pathogens without leaving a residue. Dry-Mist disinfection typically uses a liquid disinfectant solution such as hydrogen peroxide or hypochlorous, but a variety of mixtures are available to best fit the facility needs.
Dry-Mist disinfection is a great compliment to our UV-C system as the mist can reach areas that may be inaccessible by the light, works more effectively on areas that have not been cleaned properly prior to disinfection, and by being more effective against certain types of bacteria. In addition, it may not be safe to use UV-C when people may come into the area, but dispensing the dry-mist alone is still possible.
2L/H Ultrasonic Dry Mist Disinfection
≤ 10 μm Dry Disinfectant Particles
15L Reservoir Capacity
2.0 L/H Max Atomization Rate
Motion Sensor
BoT Setup and Functionality
Initial Setup and Configuration
We start with an initial evaluation of your facility either through video, or in-person if necessary, to determine the most efficient way to solve your disinfection needs. Next, we will visit your facility to install the robot for a no contract, no commitment pilot period so that your facility can test the BoT, and your staff can be trained on the BoT.
During the installation, we complete the following steps:
Map the environment using our LIDAR sensors
Identify specific areas for targeted disinfection such as high traffic areas or areas where pathogens can gather
Create cruise patterns for regularly scheduled disinfection
Test run BoT through all cruise patterns and targeted disinfection
Work with facility management and staff to create procedures and schedules for disinfection
Functionality
Regularly scheduled disinfection cruise patterns can be created to clean the entire or part of the facility on a regular basis.
Use on an ad-hoc basis to target areas that might have been exposed to pathogens such as COVID-19. Disinfection time and frequency can be adjusted to optimize the disinfection process.
Important Points
Control either directly on the touchpad screen, or remotely through our mobile application.
Run with both UV-C light and dry-mist, or with just one of the options.
The BoT automatically shuts off when it detects people in the vicinity. Multiple BoTs communicate to ensure smooth operation.
Please see our Resources section for scientific studies on the effectiveness of UV-C light and dry-mist disinfection.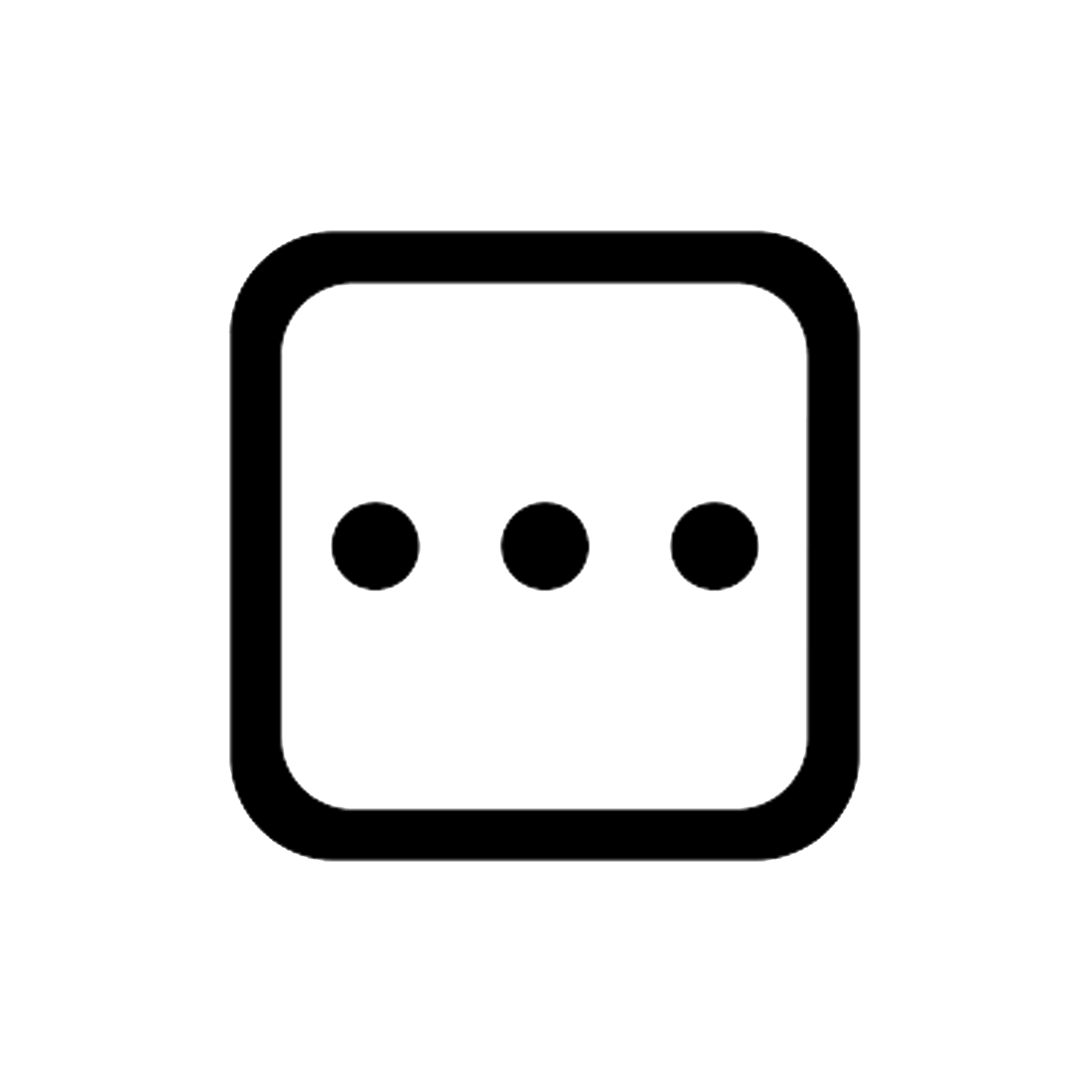 Other Facilities
Any facility with high foot traffic or susceptible occupants can benefit tremendously from our disinfection solutions. Contact Us for a free evaluation
Ready to be Powered By Pringle Robotics?
We are known for standing behind our products and services. We always stand with our customer and leave no stone unturned to meet customer satisfaction.