Who We Are
Autonomous Service BoT Solution Provider and Pioneers in Hospitality & Facilities Management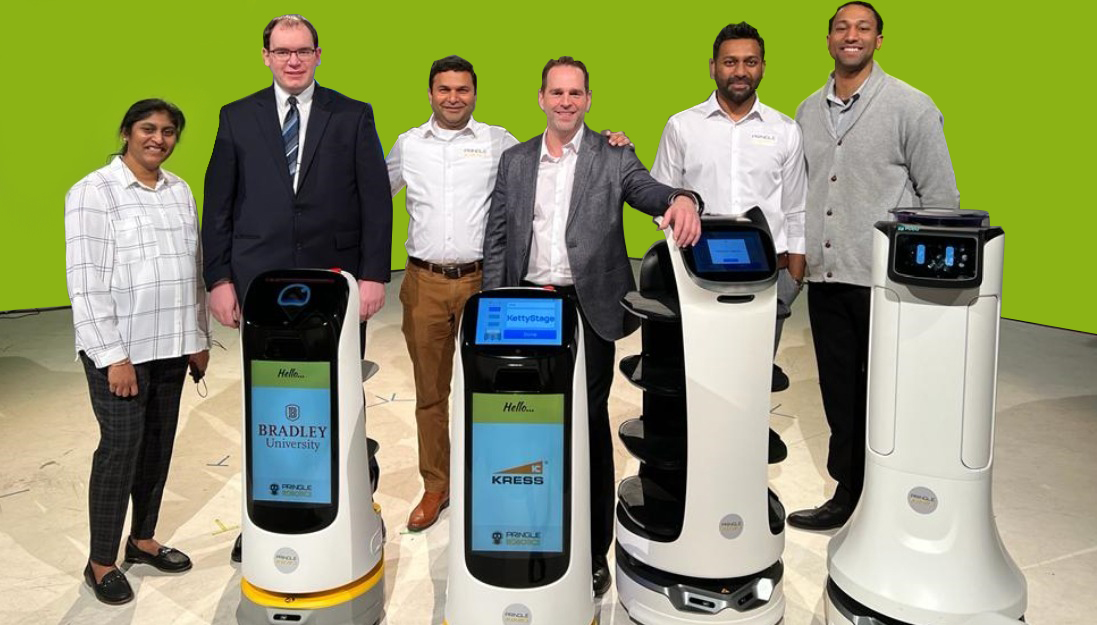 Our Mission
Create Autonomous Solutions to empower people and communities to be Productive & Safe. We believe in continuous innovation and integration with other platforms to build the most useful and flexible robots in the industry.
Disinfection
Pringle Robotics was founded with a goal to improve lives by innovating the way we keep people safe and healthy. We are changing the way healthcare and facilities managers think about their disinfection processes.
Delivery and Hosting
Pringle Robotics is making staff and employees more efficient, and providing innovative ways for facilities to interact with customers and visitors. We are not replacing humans, we are giving them the tools to make them more efficient.
Advertising and Marketing
Pringle Robotics is building better ways for brands and businesses to advertise and market themselves. Our customer engagement tools are the future of marketing.
Ready to be Powered By Pringle Robotics?
We are known for standing behind our products and services. We always stand with our customer and leave no stone unturned to meet customer satisfaction.
Enable GingerCannot connect to Ginger Check your internet connection
or reload the browserDisable in this text fieldRephraseRephrase current sentenceEdit in Ginger×