March 16 2023
COLORADO RESTAURANT & BAR SHOW, MARCH '23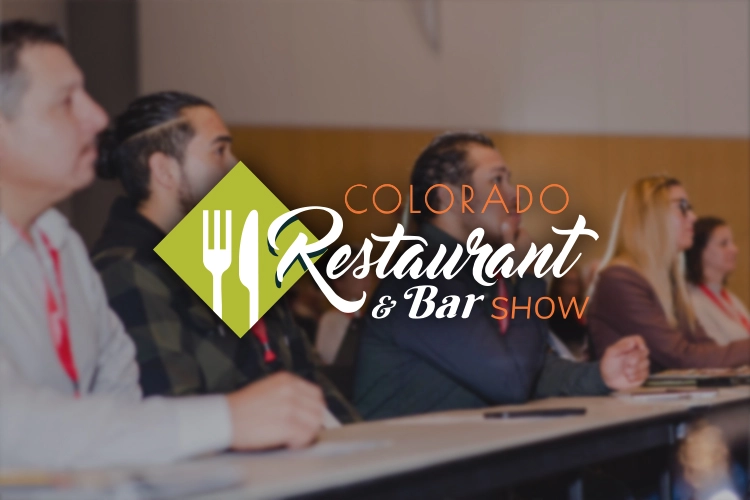 Pringle Robotics is pleased to announce that we'll be exhibiting at the Colorado Restaurant & Bar Show, March 21-22, 2023. Hosted by the Colorado Restaurant Association & Foundation, the CRB Show is the premier and largest Rocky Mountain region foodservice show, delivering the tools, resources and ideas that chefs, managers, owners and operators need to maintain their competitive edge.
Helping restaurants and other customer-facing businesses succeed is at the heart of everything we do here at Pringle Robotics. We'll be showing off our interactive Ketty, Bella, Swift and CC1 BoTs, letting members of the hospitality industry see how human experience and human service can be enhanced by robotics.
Our BoTs can help restaurant staff stay out of the weeds by stepping in to help with everything from food running and hosting to bussing and cleaning. This allows servers and other staff to focus on what they do best—providing top-notch service to guests. It's an immense value, particularly in this era of staffing shortages and tight margins.
---
March 9 2023
HOW A RESTAURANT IN CHANDLER IS USING ROBOTS TO HELP SERVICE CUSTOMERS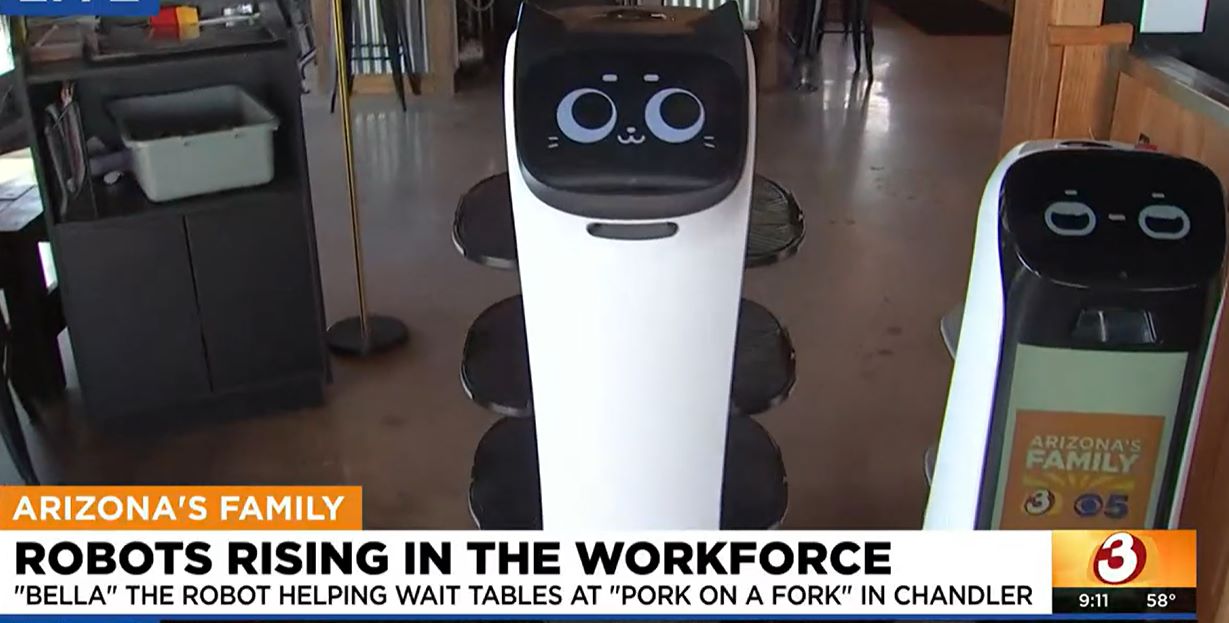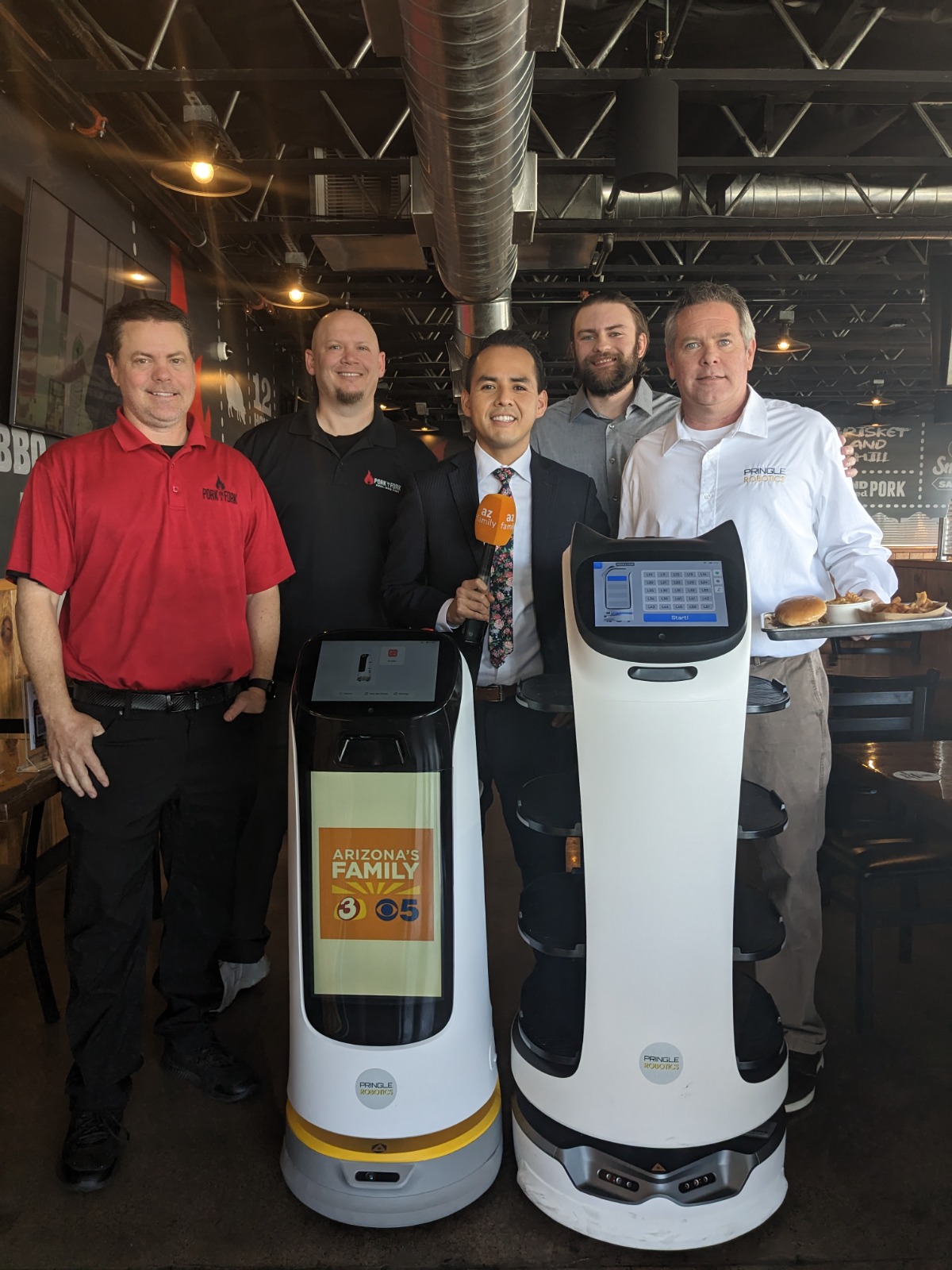 CHANDLER, AZ (3TV/CBS 5) -- Automated technology is overwhelmingly common in our day-to-day lives through the use of computers, machines, chatbots, and software. But now, robots are getting one step closer to performing human-like tasks.
---
October 28 2022
CHINOOK WINDS INTRODUCES ROBOT DELIVERY TO ENHANCE GUEST SERVICE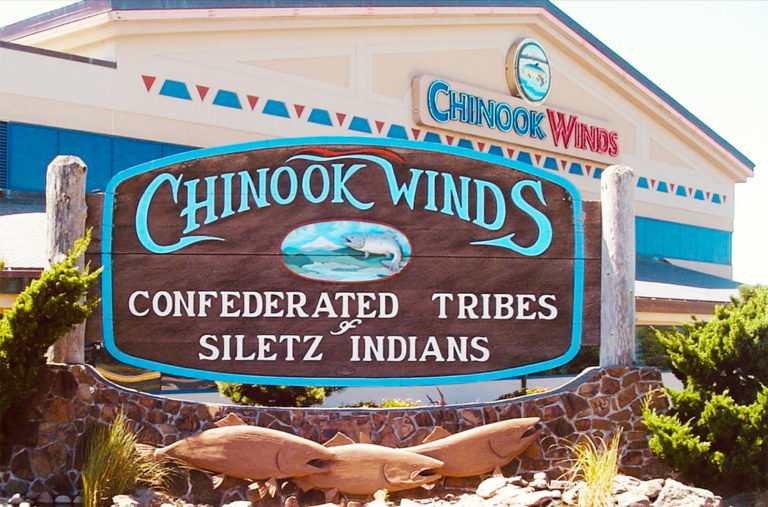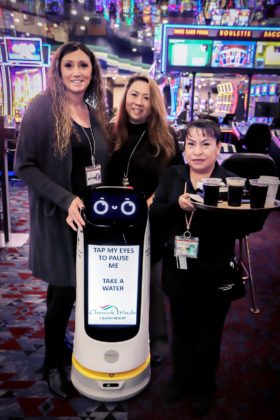 LINCOLN CITY, OR – Chinook Winds Casino Resort has introduced customers to two robots now utilized within the casino. The "Ketty" robot roams the main casino floor delivering bottled water and the "Holla" bot assists in the Siletz Bay Buffet as a busser. The goal of the robots is to enhance guest service in a way that is interactive and efficient.
We are excited to bring the bots to Chinook Winds to assist our team members and guests," said Monica Logan, Director of Food and Beverage. "We look forward to exploring their additional abilities to help around the property."
---
June 22 2022
PRINGLE ROBOTICS ATTENDING IHRSA
Pringle Robotics is excited to announce our attendance at the 2022 IHRSA conference in Miami Beach, FL. Pringle will present our autonomous robotic solutions for the fitness facilities to leaders in the health and wellness industry. Disinfection, marketing and floor cleaning are operational necessities for fitness facilities, but labor shortages have stretched facilities to the brink. Pringle can help automate these important tasks with our robotic solutions. Stop by Booth 1270 to learn more, ask questions, and see the BoTs in action.
Pringle Robotics Inc. is a Peoria, IL based company offering autonomous robotic solutions to a wide range of industries. Visit us at www.pringlerobotics.ai to learn more.
---
May 2 2022
FITNESS STUDIO INTRODUCES ROBOT EMPLOYEE FOR SANITATION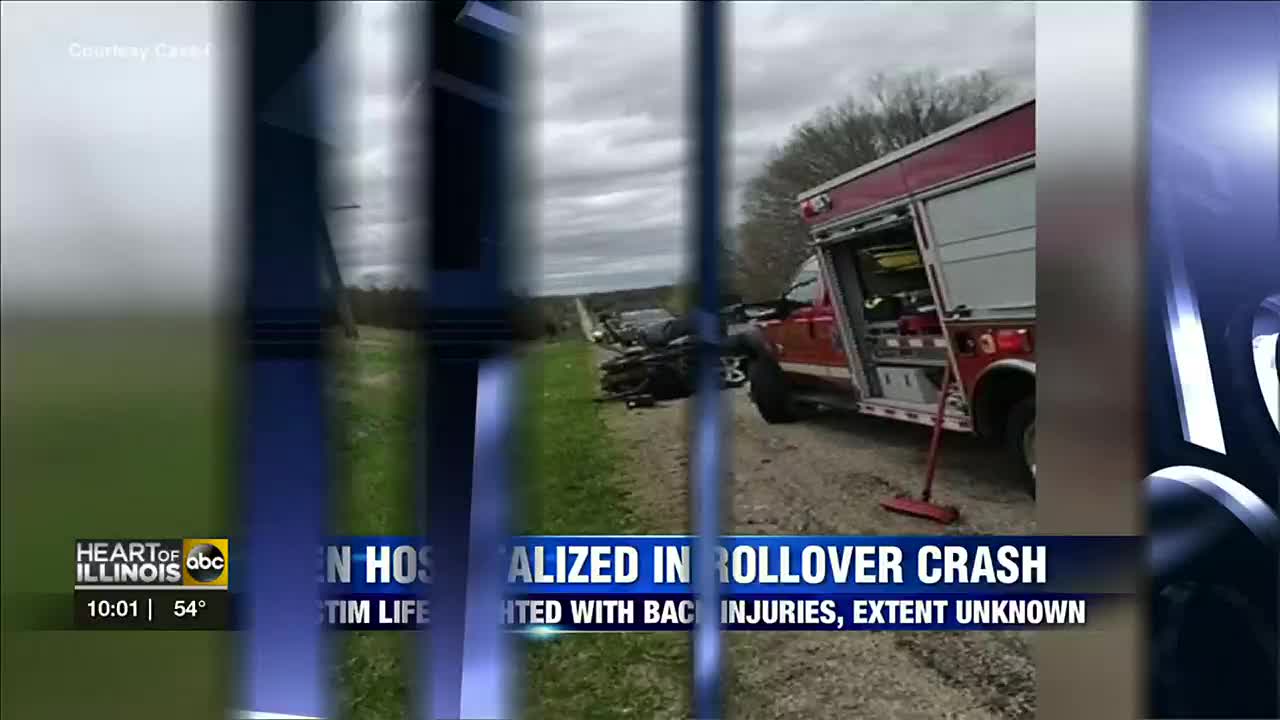 PEORIA (Heart of Illinois ABC) - A local gym is leading a global initiative, becoming a testing ground for a disinfecting robot.
Peoria-based Pringle robotics manufactures machines to help with a variety of tasks, like delivery and service at restaurants. Now, they're working to find an easy solution for businesses to keep clean during the pandemic. They started with schools like Hickory Grove, later moving to local hotels like Par-A-Dice casino in East Peoria to test their efforts.
Now, Styles Studios Fitness is the first fitness facility to have its own sanitizing robot, equipped with a 'dry mist' dispenser and UV lights. It's designed to take several laps around the facility during closing hours, getting every surface and corner that might be exposed to the environment. Now, Pringle says many others are already expressing interest in getting their own. "We are trying to work towards increasing the levels of sanitization," says Pringle founder Sudheer Sajja. "We don't want the next virus to actually shut down economies."
---
March 22 2022
ROLL OUT THE ROBOTS: PEORIA STARTUP BRINGING AUTOMATONS TO AREA RESTAURANTS, HOTELS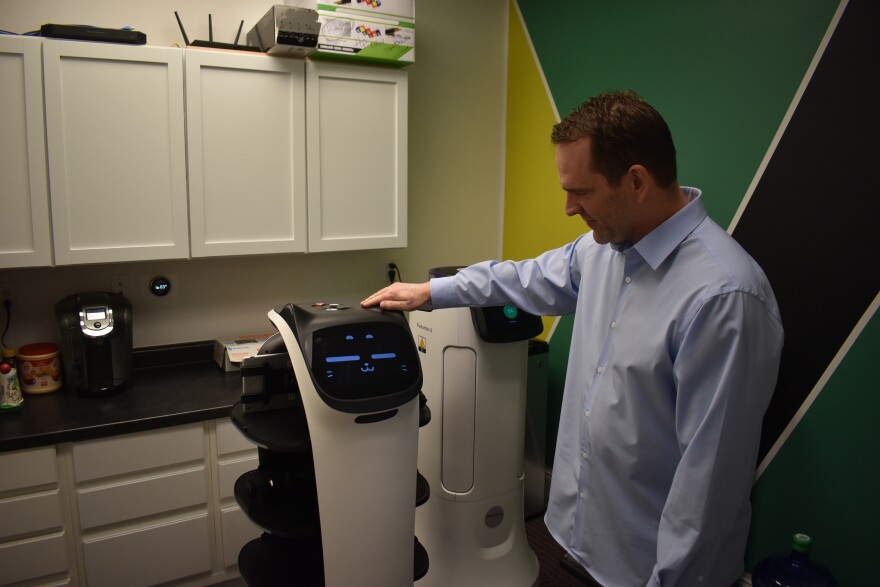 A robotics start-up has taken root in an unassuming north Peoria office suite. Pringle Robotics, 1605 W. Candletree Dr., started with complaints registered by customers of parent company Pringle Technologies, which sells restaurant software called Bistro Stack. "As we were building that out and talking to our customers there, they let us know they were having problems with staffing shortages, and asked us to look into the problem and see what we could come up with," said Gerald Prall, director of sales for Pringle Robotics
Waitstaff were making four or five trips to the kitchen per table due to staffing issues, Prall said. That was leading to an overall poorer customer experience, and employee burnout.
"That's when we started looking into this robotic technology, essentially self-driving car LIDAR technology, and thought, 'wow, this might be a solution here to take these non-value-added tasks away from the people who do the complex the customer interaction, take that off their hands, and let them spend more time with customers,'" Prall said.
The robots use light to map out the environment around it, accounting for obstacles as they pop up in a changing setting. Once it's scoped out an area, a user can designate certain points for deliveries, hosting, or food pickup.
---
March 22 2022
BRING ON THE BOTS
Sudheer Sajja plans to launch a robot invasion from Peoria.
This is no sci-fi thriller, but a solid business plan for Sajja's Pringle Robotics to build a national operations center in Peoria by year's end, with his "bots" being built, marketed and maintained by up to 50 employees.
In short, the company has imagined and designed a new type of worker that buzzes and glides with precision and efficiency and rarely tires. The bots don't look (or talk) like the robots from "Lost in Space" or "The Jetsons." They do promise to reduce workloads, potentially revolutionizing the custodial and hospitality industries, where they will chiefly sanitize spaces and transport food.
What he does envision is the bots being born in Peoria and zipping not just across the city and country but around the globe. It's the latest project for Sajja, 42, who left India in 2000 to study information systems at South Dakota State University. After earning his master's degree in 2004, he founded Oahe Health Management, which provides claims software to nearly 750 clients. While retaining part ownership in that venture, he moved to Peoria in 2008 to join Caterpillar Inc., where he spent a decade, ultimately serving as chief architect for digital strategy and platforms.
---
March 11 2022
PRINGLE ROBOTIC'S ROBOT WAITRESSES PROVIDED SNACKS AT THE EVENT
On Thursday, Peoria Chamber of Commerce and Barracks Hospitality Group Banquet Center & Catering co-hosted an after-hours networking event. Pringle Robotic's robot waitresses provided snacks at the event.
Pringle Robotics is a local company that offers a variety of robots capable of moving and delivering objects, making announcements, and disinfecting places. Gerald Prall, Pringle Robotics' Director of Sales, stated that all of their robot's software was developed in-house. According to Prall, the robots are a tool that may assist businesses with understaffing.
"Many industries are experiencing staffing shortages, but service based industries in particular are experiencing it to a greater degree," Prall said. Barrack's Hospitality President Jim Barrack said the robot servers are a great idea.
"I would like to offer them to certain clients and to certain applications because it is really unique," said Barrack.
---
March 9 2022
PEORIA RECENTLY INTRODUCED CUSTOMERS TO A ROBOT CALLED "ROSIE,"
Avantis on North Knoxville Avenue. Peoria recently introduced customers to a robot called "Rosie," which was programmed to require customers to their seats and carry menus.
Avantis on North Knoxville Avenue. Peoria recently introduced customers to a robot called "Rosie," which was programmed to require customers to their seats and carry menus. Rosie joined Avanti from the locally owned Pringle Robotics.
Stefan Zeller, CEO of Avanti, said the robot was introduced to him to alleviate the shortage of labor. "Some people hate it and refuse to be seated by the robot, which is ok, but if you have got two or three hostesses and now only one or two, this makes up for the loss. Personally, it helps, "said Zeller. Zeller said he wants to rent an extra hostess, but they cannot fill the position, but Rosie helps fill the gap to produce quality service.
"We're not trying to destroy our jobs, we're trying to enrich where we will provide the services our guests want and therefore the services they need to produce," Zeller said. Zeller said the robot hostess could be a hit with kids, despite some feedback
---
January 13 2022
PILOT AT HICKORY GROVE ELEMENTARY SCHOOL (DUNLAP SCHOOL DISTRICT) IN PEORIA, IL
Hickory Grove Elementary School (Dunlap School District - Illinois) is the first in the nation to pilot Peoria Based Robots by Pringle Robotics. 3 BoT's were deployed. Two delivery BoT's to assist in Delivery of items to classrooms and one Santization BoT to santize the facility using Dry Mist and Ultraviolet C disinfection at the end of every day. The facility is a 90,000 sft facility.
Delivery BoTs: The delivery BoT's assist primarily in the delivery of items from the office to the classrooms and also support delivery between classrooms. Along with delivery they assist in Hosting visitors to the right destination within the facility.
Santization BoT: At the end of every day Teachers and Students do their part of opening up their lockers to allow for the disinfection BoT to make it rounds to disinfect. This drastically increased the standards of santization and also re-established the sense of health & safety in the minds for everybody involved in the school system including teachers, parents and students.
---
January 6 2022
PRINGLE ROBOTIC AT CES 2022
Pringle Robotics is proud to be a part of CES 2022 with its ground-breaking advanced robotics technology. We presented our vision for next-generation robotics at CES 2022.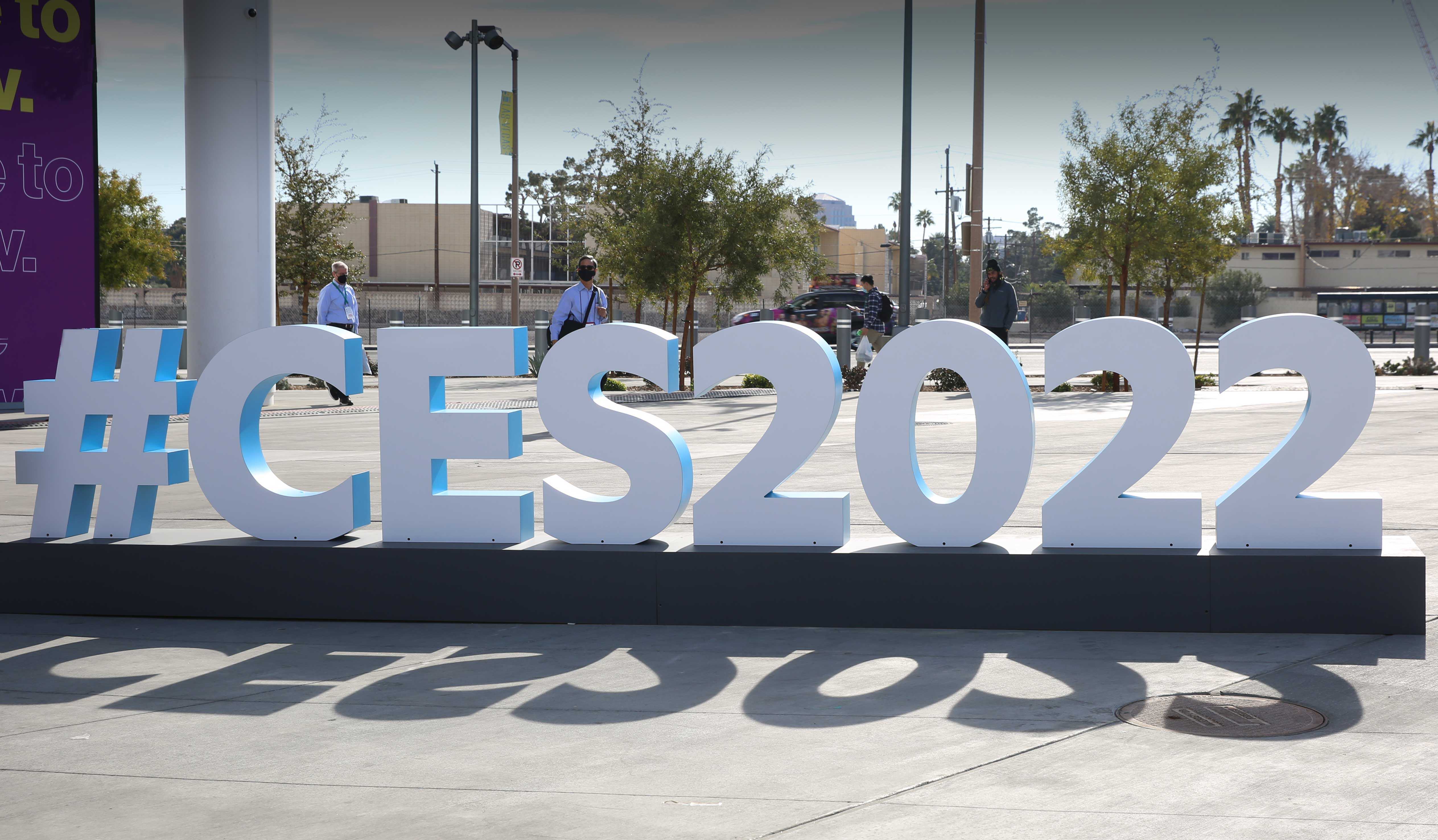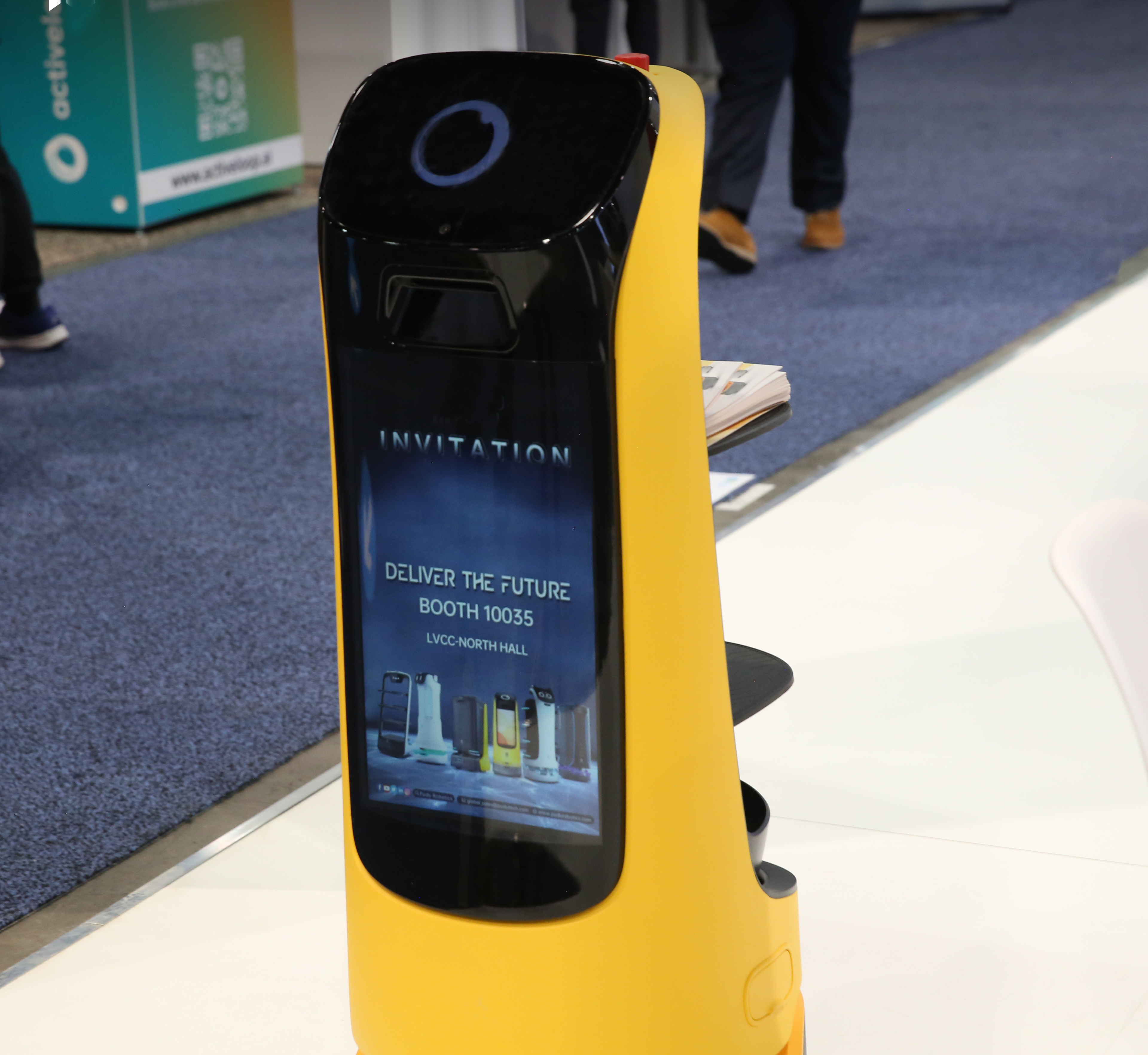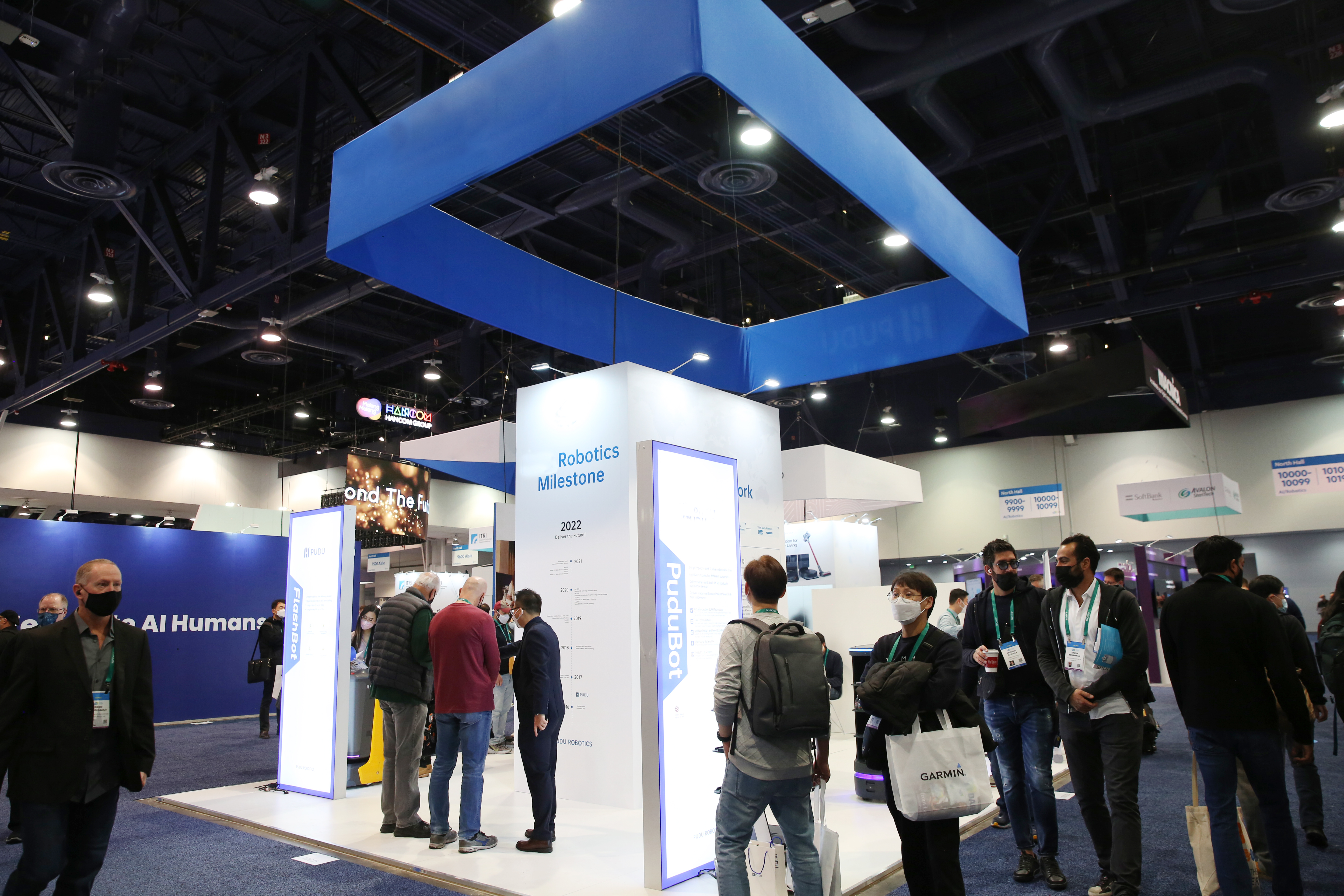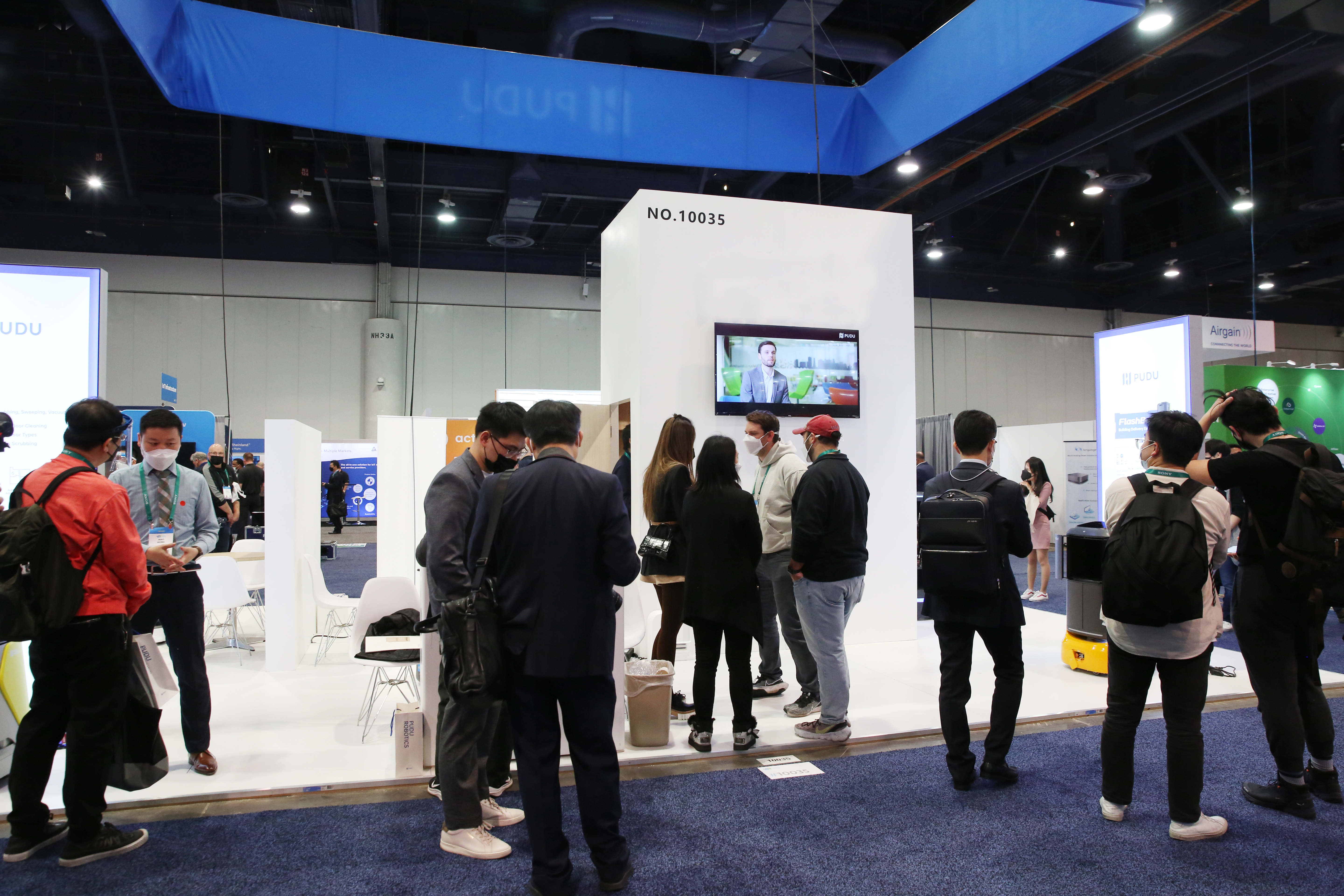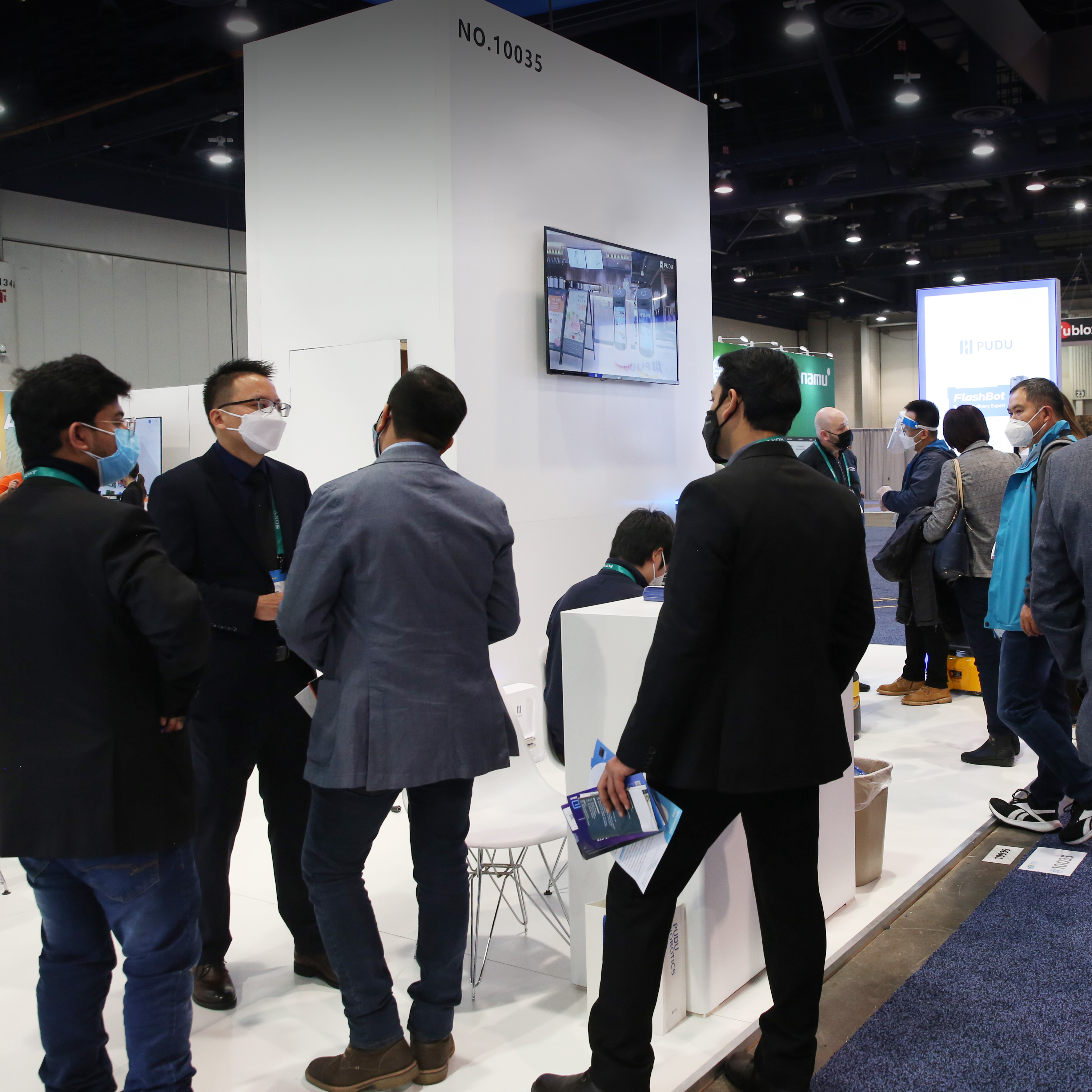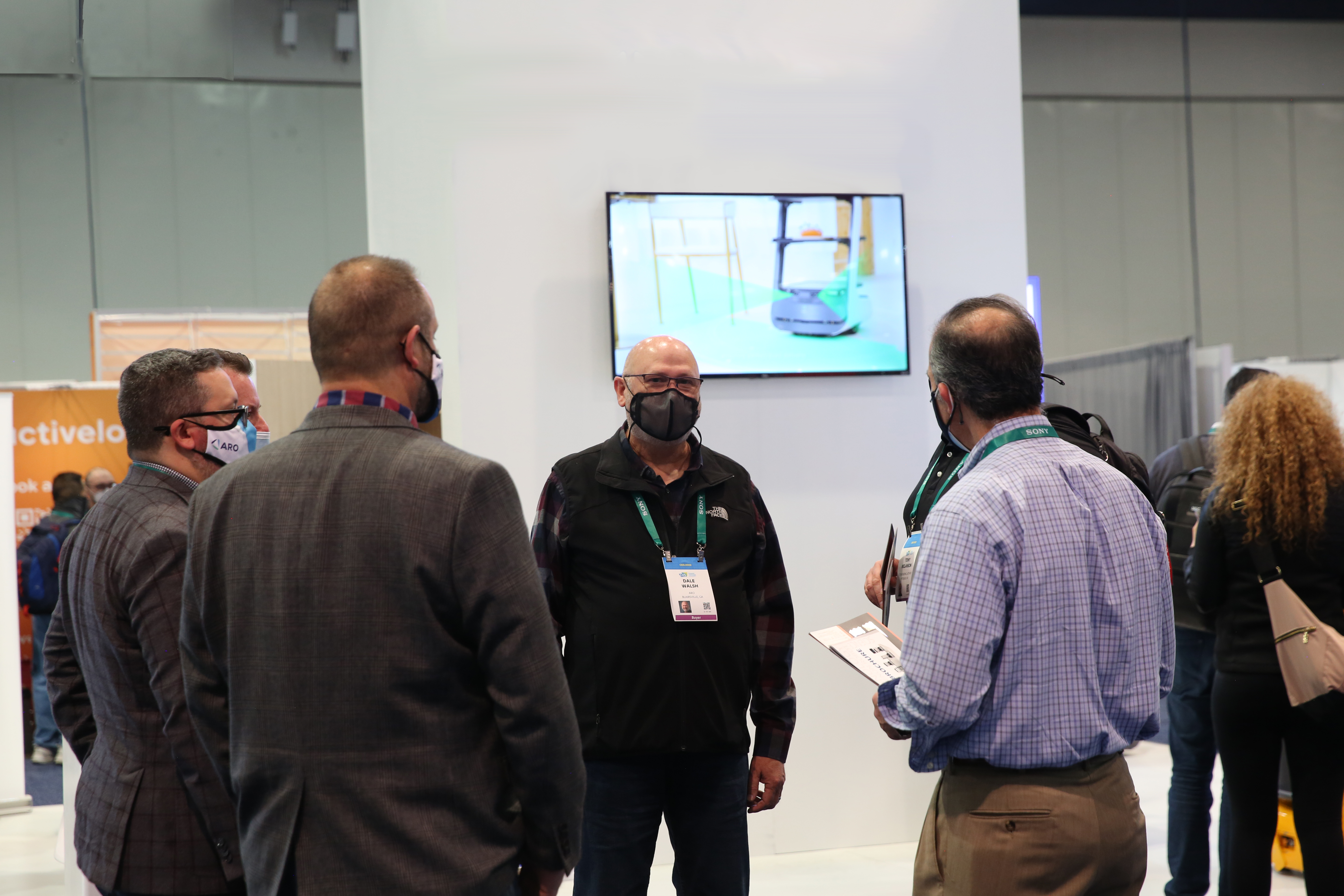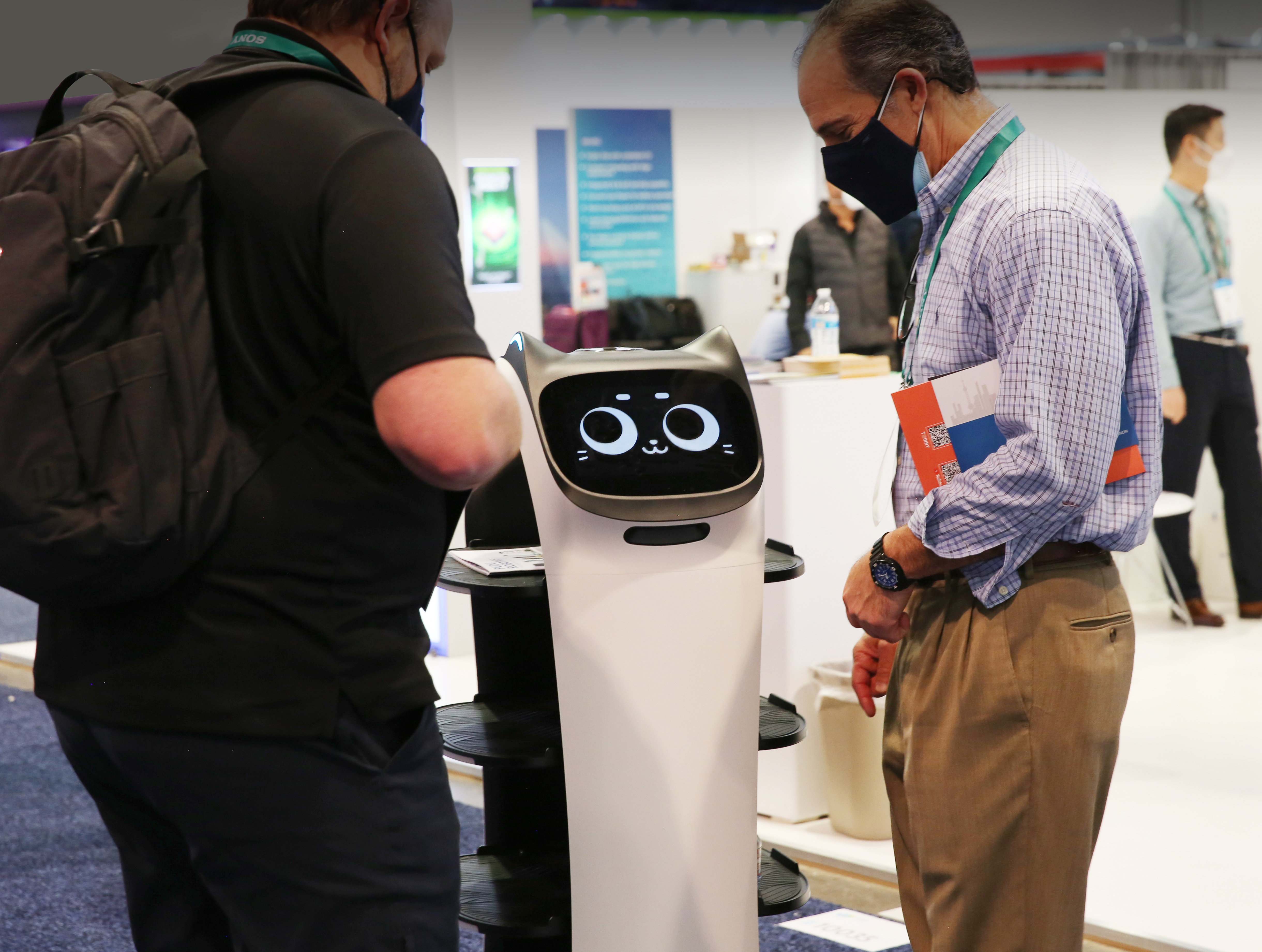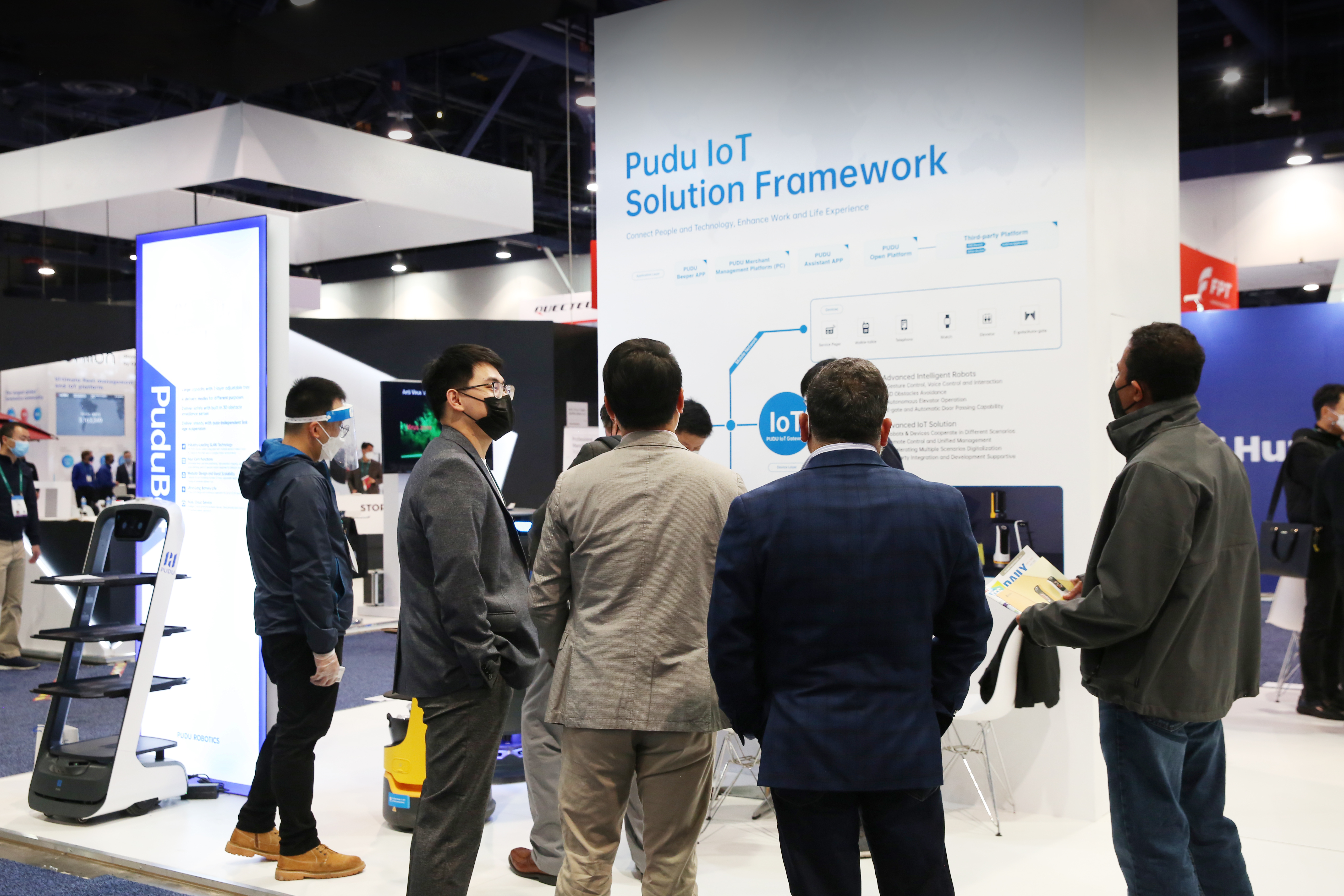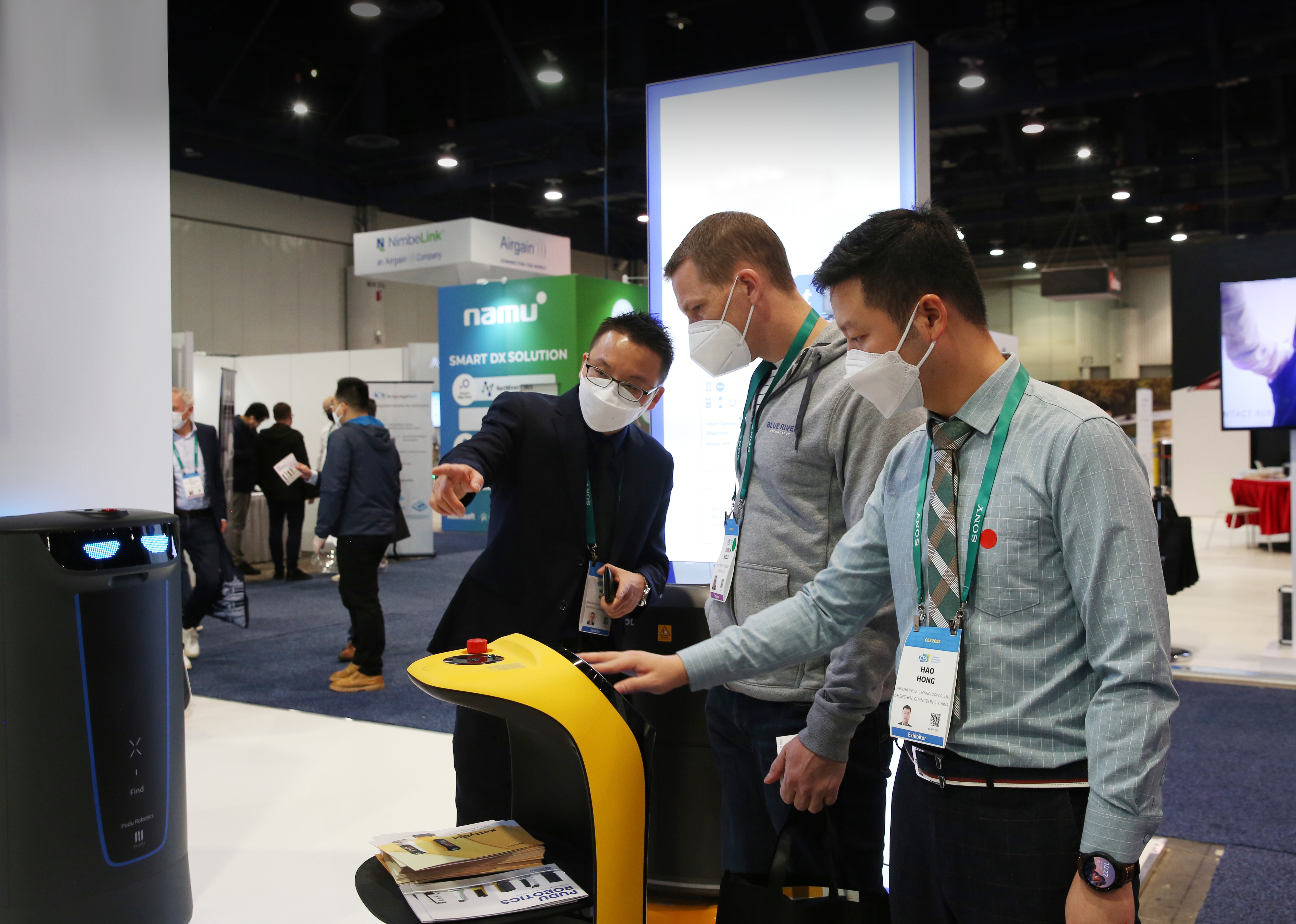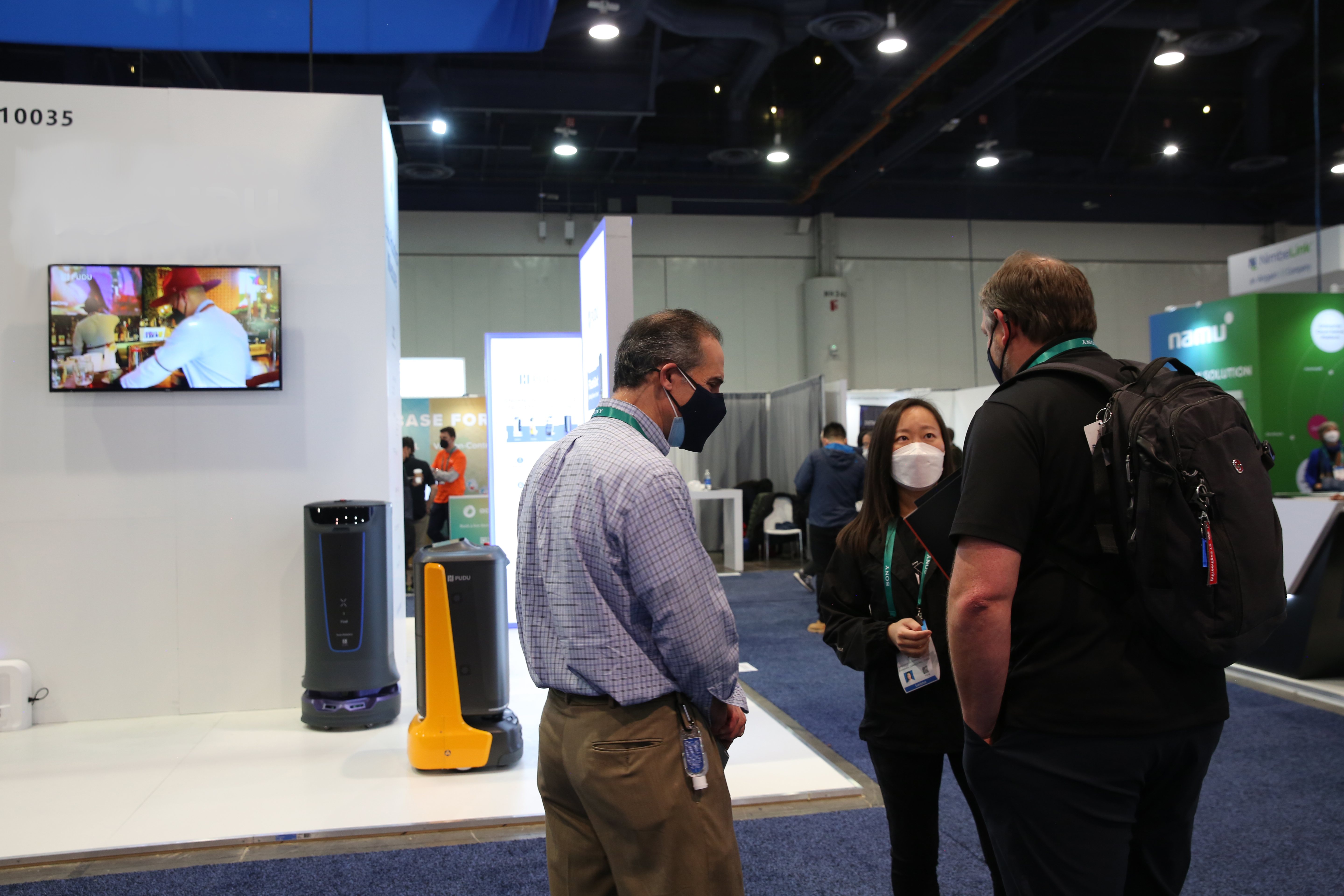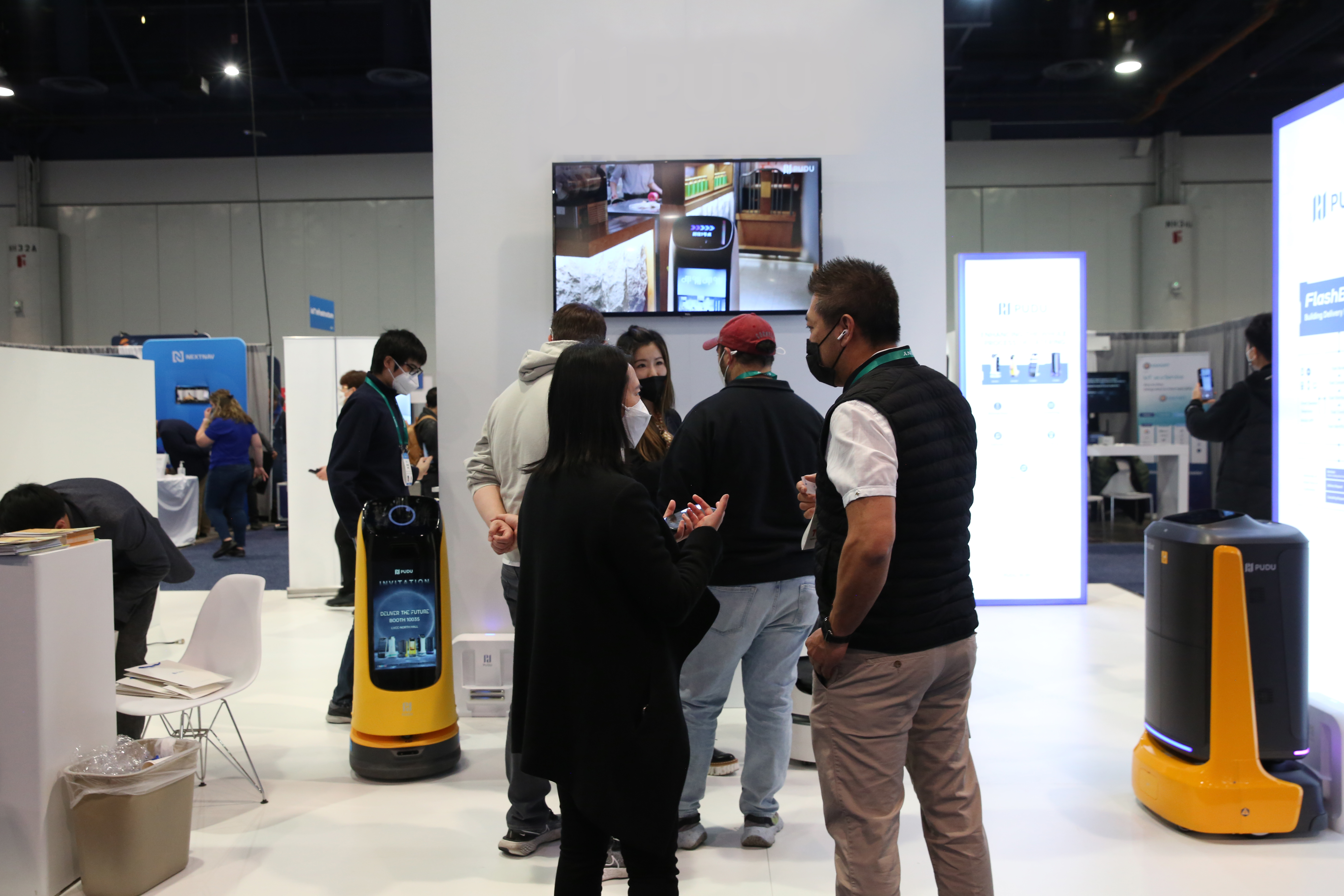 ---
October 27 2021
PRINGLE BOTS AT CHANDLER 100 - CHANDLER CHAMBER OF COMMERCE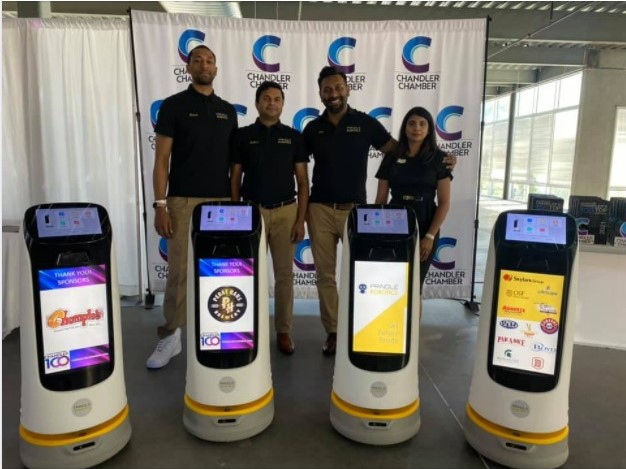 Pringle Technologies was part of the KeyNote at Chandler Top 100 presenting to 300+ participants. The attendees represented the Top 100 companies in Chandler. Pringle BoT's served customers in the same event.
---