THE FUTURE OF FLOOR CLEANING
CC1
The CC1 Multi-Function Floor Cleaning BoT is a versatile solution for almost any floor type both hard and carpeted. The BoT performs the following functions:
Scrubbing - Wet cleaning function suitable for hard floors of any kind
Sweeping - Dry cleaning function suitable for hard floors of any kind
Carpet Vacuuming - Dry cleaning function suitable for low-pile carpet
Mopping - Dry cleaning mode suitable for sound sensitive environments as the blower is turned off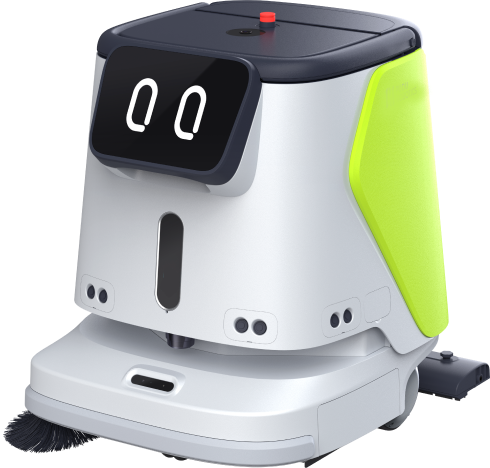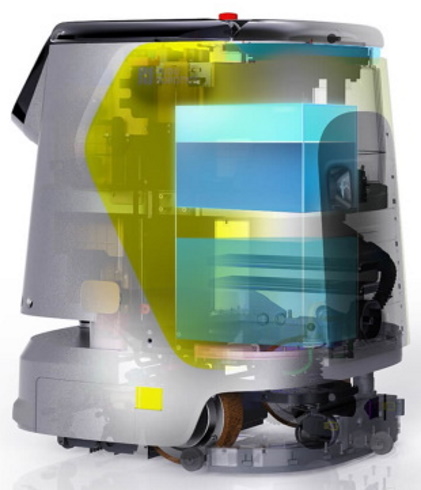 Floor cleaning is one of the most significant pain points in almost every industry that has facilities to maintain. In addition, tracking statistics on floor cleaning is very difficult for management. The CC1 solves this problem by automating over 90% of floor cleaning work, allowing scarce staff to spend more time on complex maintenance and cleaning tasks.
MULTIPLE FLOOR TYPES
Suitable for indoor floors with different materials and hardness:
Hard floor: Nature stone terrazzo, marble, floor tile, epoxy resin, sandstone, artificial stone flooring etc
Soft floor: Low pile carpet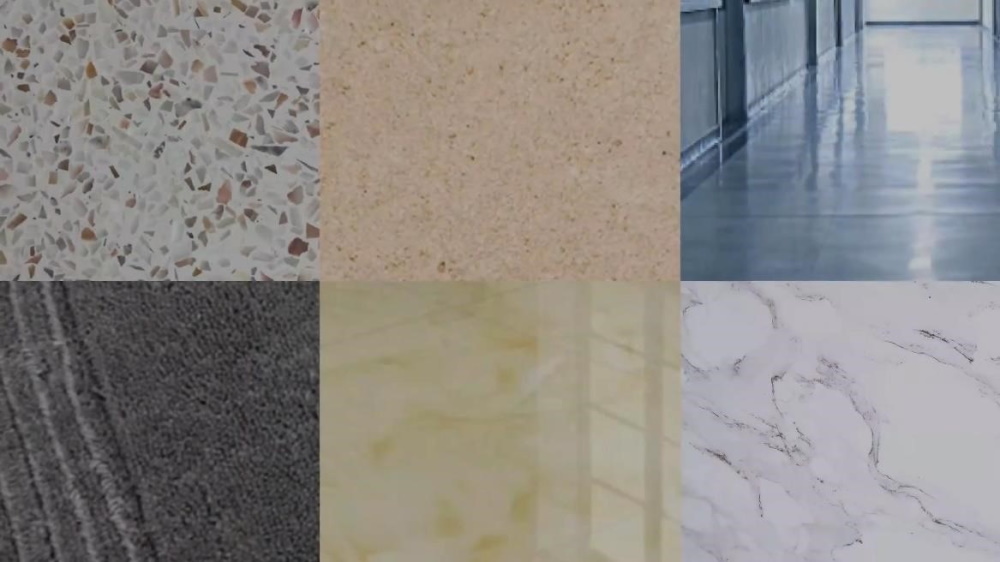 TIGHT EDGE CLEANING
Tight edge cleaning (<2cm to edge) with side brush. The side rotating brush helps ensure no trash left behind.
KEY FEATURES
Versatile Multi-Function Cleaning Modes
With 4 cleaning modes, including both wet and dry, the CC1 is the most versatile cleaning unit of its size.
Suction power of 17,000 pa enables it to handle a variety of debris.
Automated Charging and Water Recharge
Large Capacity 15L clean water tank and 15L waste water tank with an exclusive workstation.
Automatically fill and drain the water at the workstation. Automatic battery charging when power is low.
No manual intervention, worry-free and labor-saving.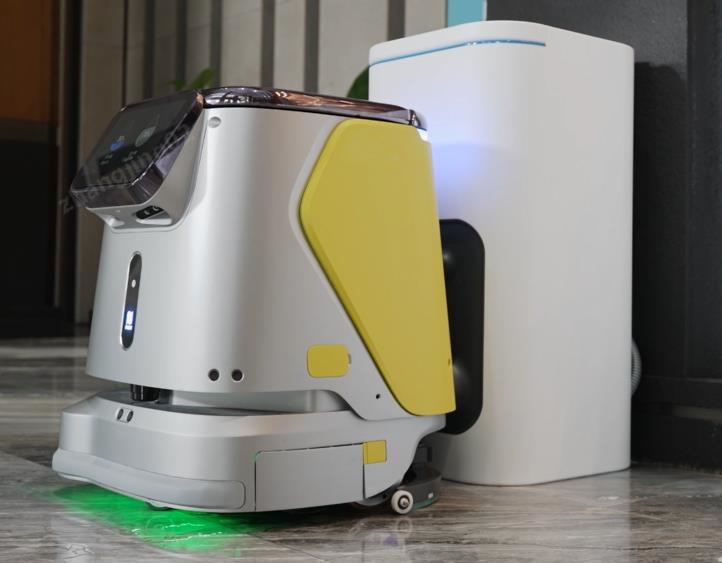 Cleaning Reports
Real-time notifications and reports for cleaning performance such as cleaning time and cleaning area. Ensure that your facility is being properly maintained with our robust reporting platform.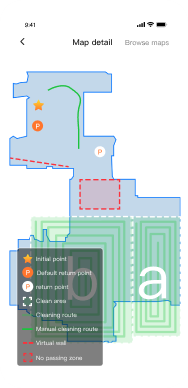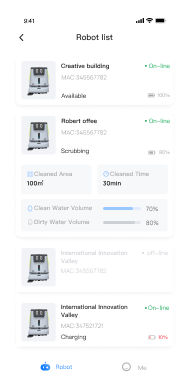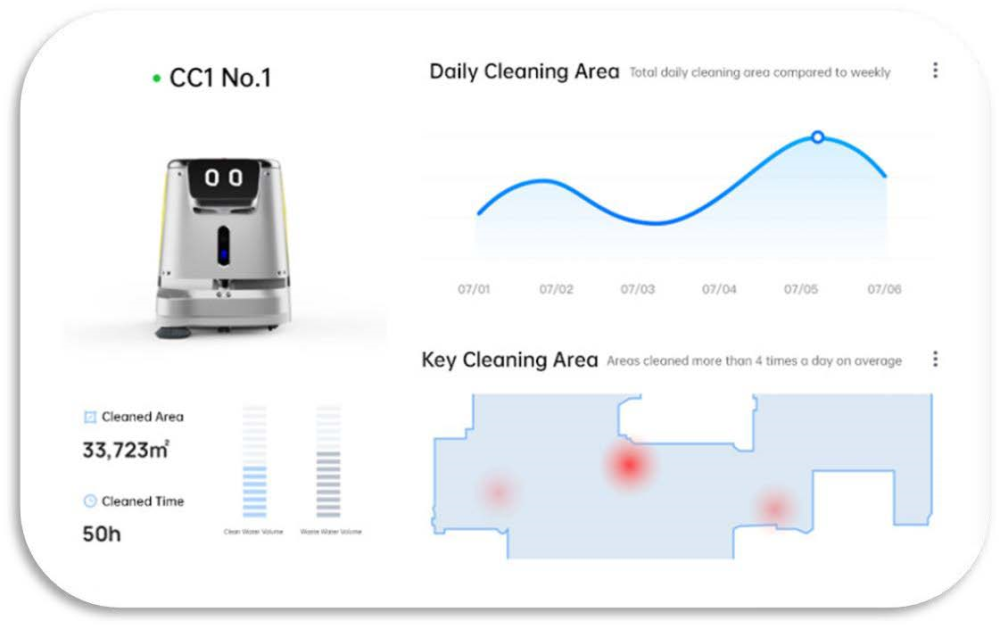 Integrations
The CC1 will integrate with our mobile application, as well as elevators and automatic doors.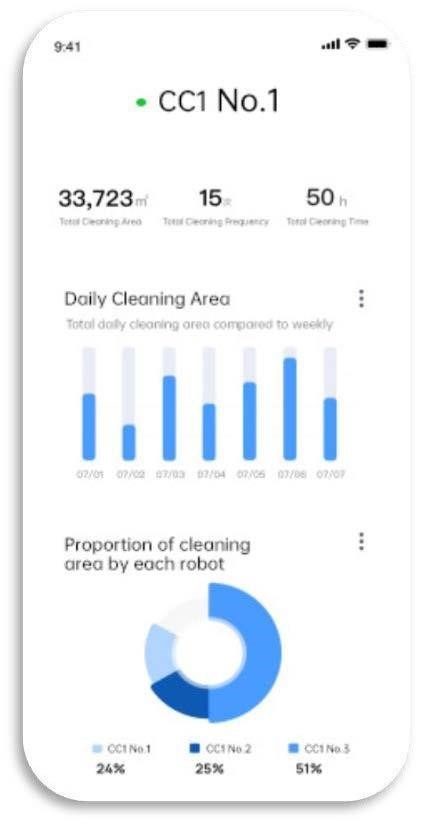 Long Run Time for Cleaning
The CC1 has a continuous run-time of approximately 5 to 8 hours on a 4 hour charge, with the ability to automatically charge when necessary.
Multi-Machine Intelligent Scheduling
Multi unit cooperation to ensure completion of large tasks. When one robot needs to charge or refill its water tank, another robot is notified and will take over where the task was left off.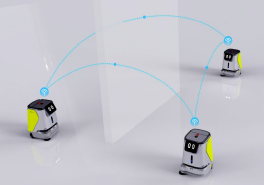 Easy to Map and Deploy
Quickly build new maps and tasks with the easy to use user interface directly on the robot. Build scheduled tasks so that the robot automatically performs its job and returns to its starting point.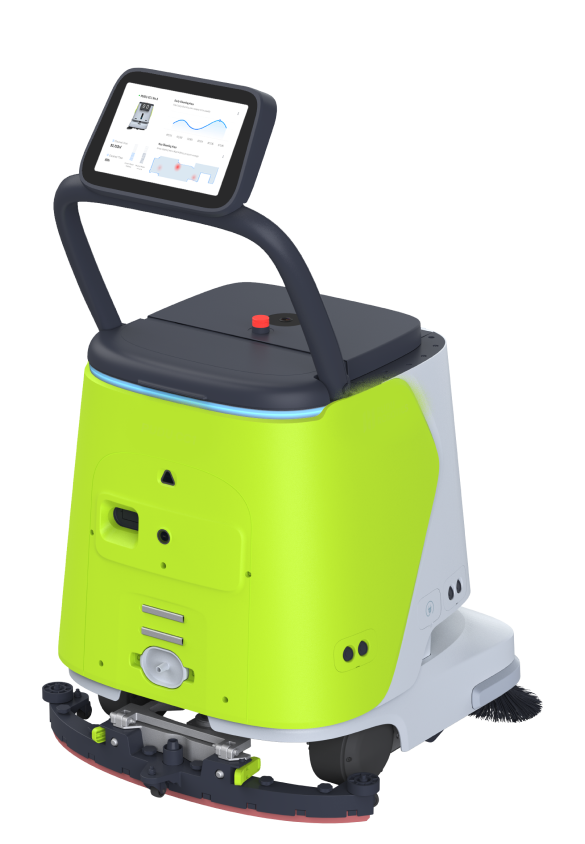 CC1 Specifications
Machine Dimensions
27*22*27 inches
Machine Weight (no liquid)
130 lbs
Water Tank Capacity
Clean Water Tank 15L
Waste Water Tank 15L
Sweeping Width
15 inches
Charging Time
<4h
Run Time
5 to 8 hours
Cleaning Efficiency
7000-10,000sq. ft/H
Functions
Mopping+Vacuuming+Sweeping+Scrubbing